St George's College
Weybridge
St George's College
The Brief
We were commissioned to design an activity centre to be located in the Greenbelt on the College's Grade II listed park. Our design comprises a 6-court sports hall (with premier level indoor hockey identified as the primary sport), climbing wall, large fitness suite, dance studio, changing facilities and flexible multi-use spaces for group activities, meetings, presentations, exhibitions, open days and 'match teas'.
Concept
We wanted to create a feature green roof that was at one with its surroundings. Our response was an undulating roof with an exposed timber structure that defines the building form and the distinctive, cathedral-like spaces within. This visually striking element blends the large hall spaces into the landscape, pushes down to denote the main entrance and pulls up to frame views of the athletics track.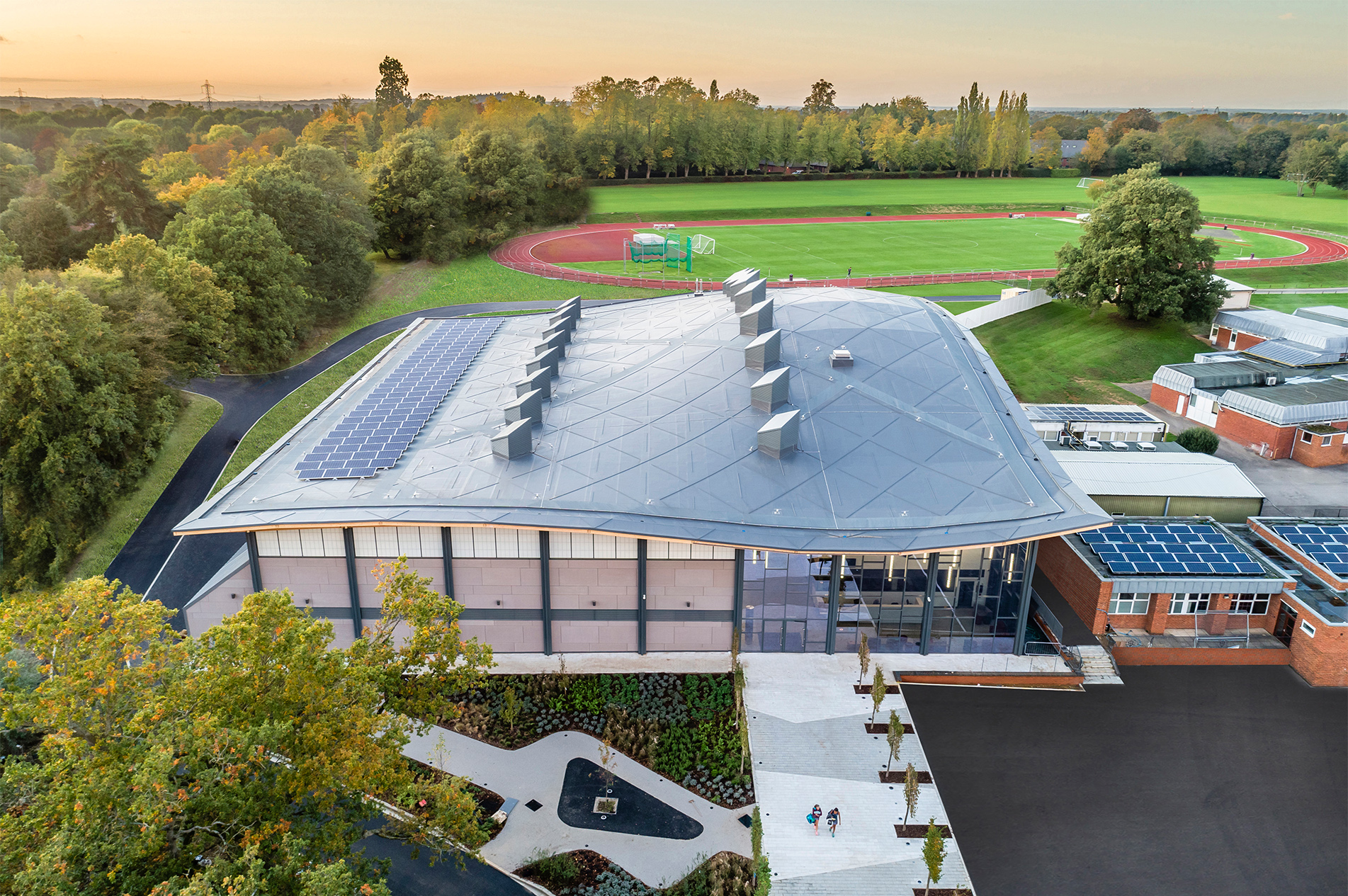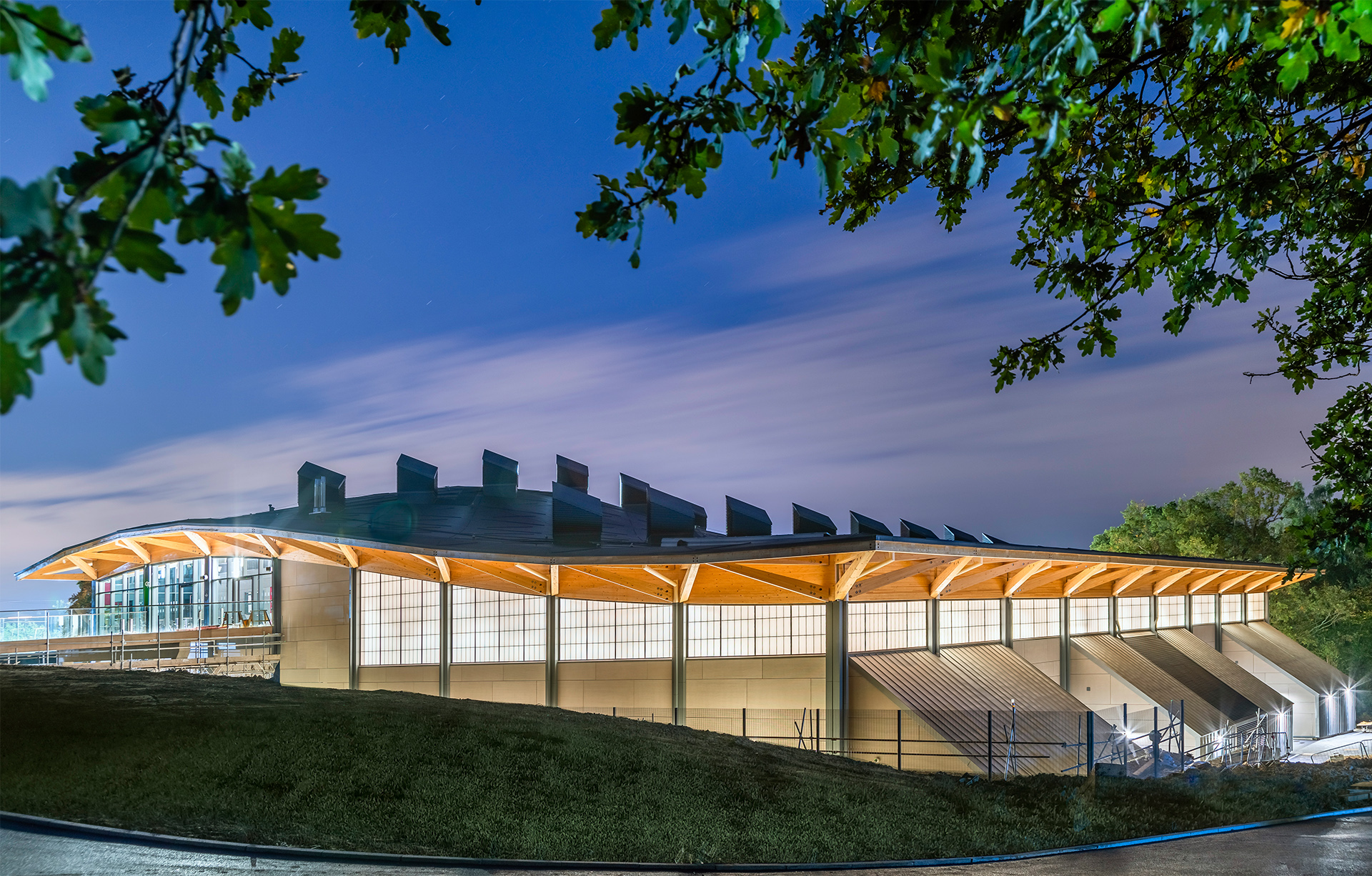 "Scott Brownrigg were fantastic throughout the project. They understood exactly what we wanted and produced an impressive design that far exceeded our expectations. We couldn't have asked for better partners on this project."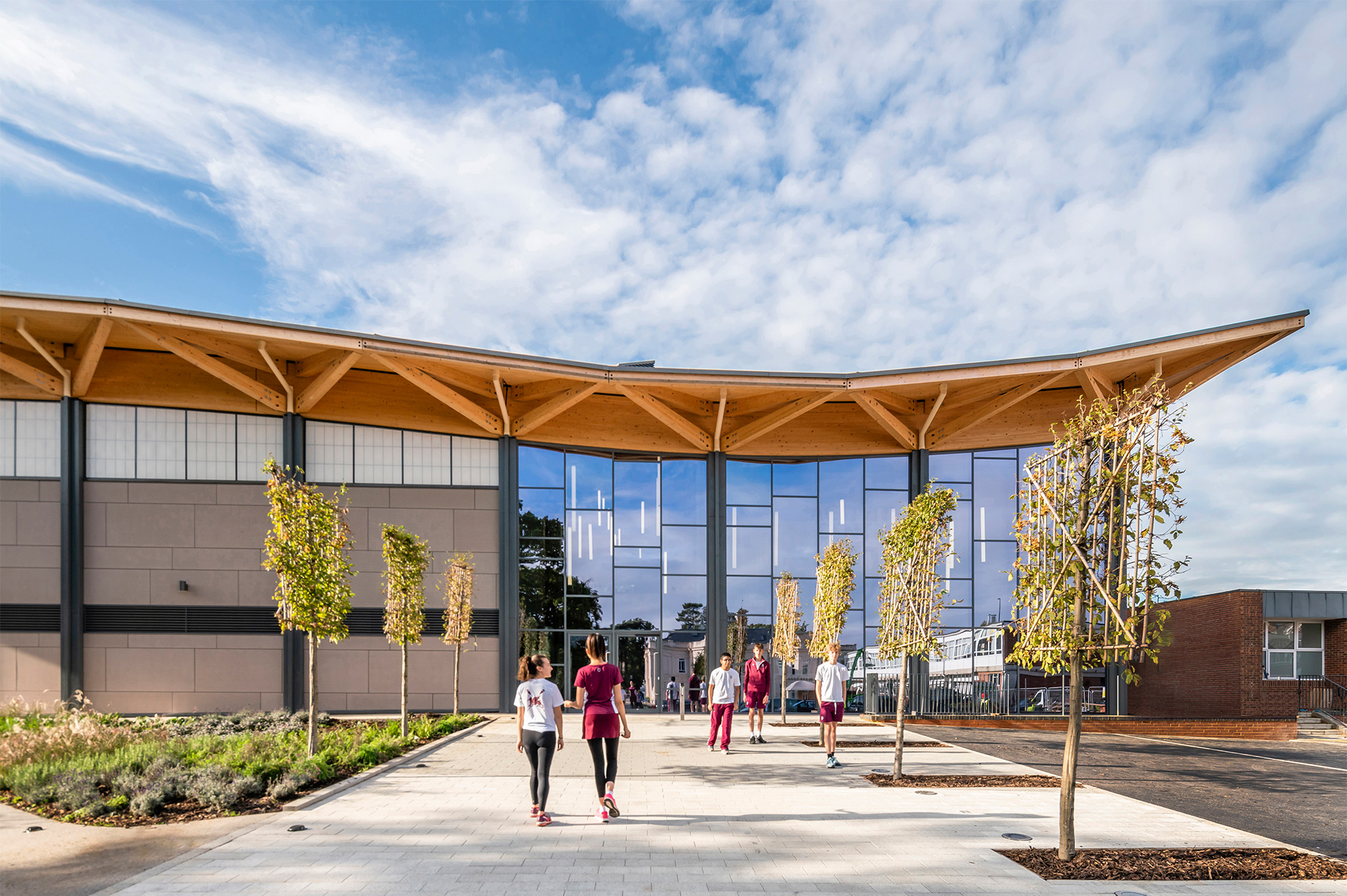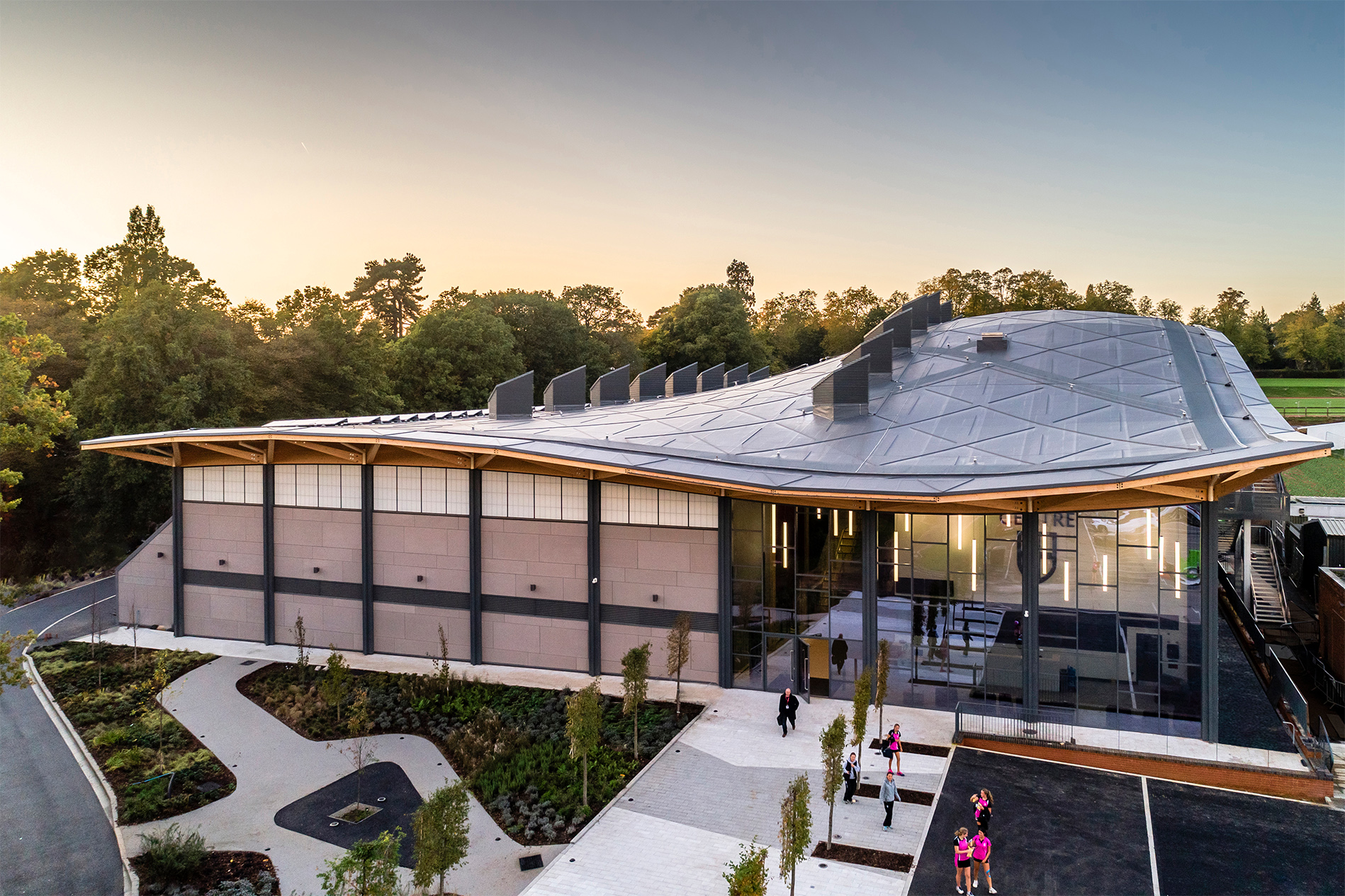 Features
We designed a processional staircase that extends from the main entrance and connects the main campus with the athletics track some 8m above. We installed an innovative glass sports floor with LED line markings. 
This ground-breaking technology offers a unique indoor sporting experience. Whilst it fulfills all the technical requirements of a modern sports floor, a professional level court for every individual sport can be switched on via the touch of a button.
The etched glass surface is installed directly on top of the 3D printed trackway, LED court line marking, and underfloor heating.
The brief and our design was developed by working in close collaboration with a range of stakeholders. We utilised VR and parametric modelling techniques to develop, communicate and refine our proposals.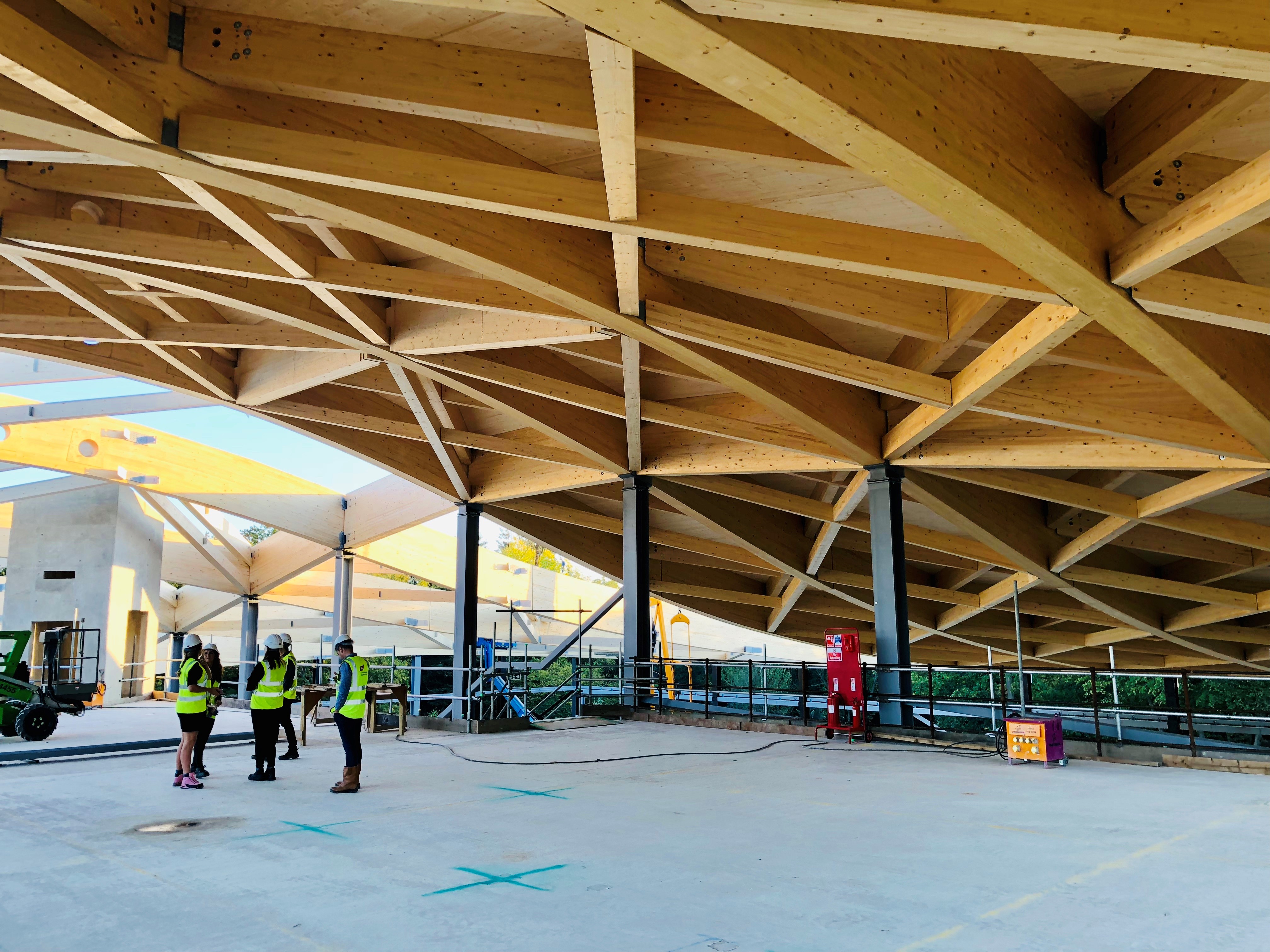 Overview
Size
4,000 sq m (43,055 sq ft)
Let's make something extraordinary
You're looking for exceptional architecture. We're looking for exceptional projects. Let's start a conversation
Enquire