Three Rivers Academy
Surrey
The Howard Partnership Trust
The Brief
A rare example of a new school procured outside of the ESFA contractor framework - we were commissioned to create a "world class learning environment" to inspire 21st Century learning. Through a collaborative engagement process with the end-user client & key design team members, the brief was developed and a new pedagogical approach adopted.
Concept
Conceptually, the building form has an almost creature-like configuration; with the 6th Form & Library at the head, specialist teaching rooms & the Mall forming the spine, while the Sports & Drama faculties combine to define the tail end. The articulated pastoral Houses, spring from the body like four separately coloured limbs to define a bold skyline and roofscape.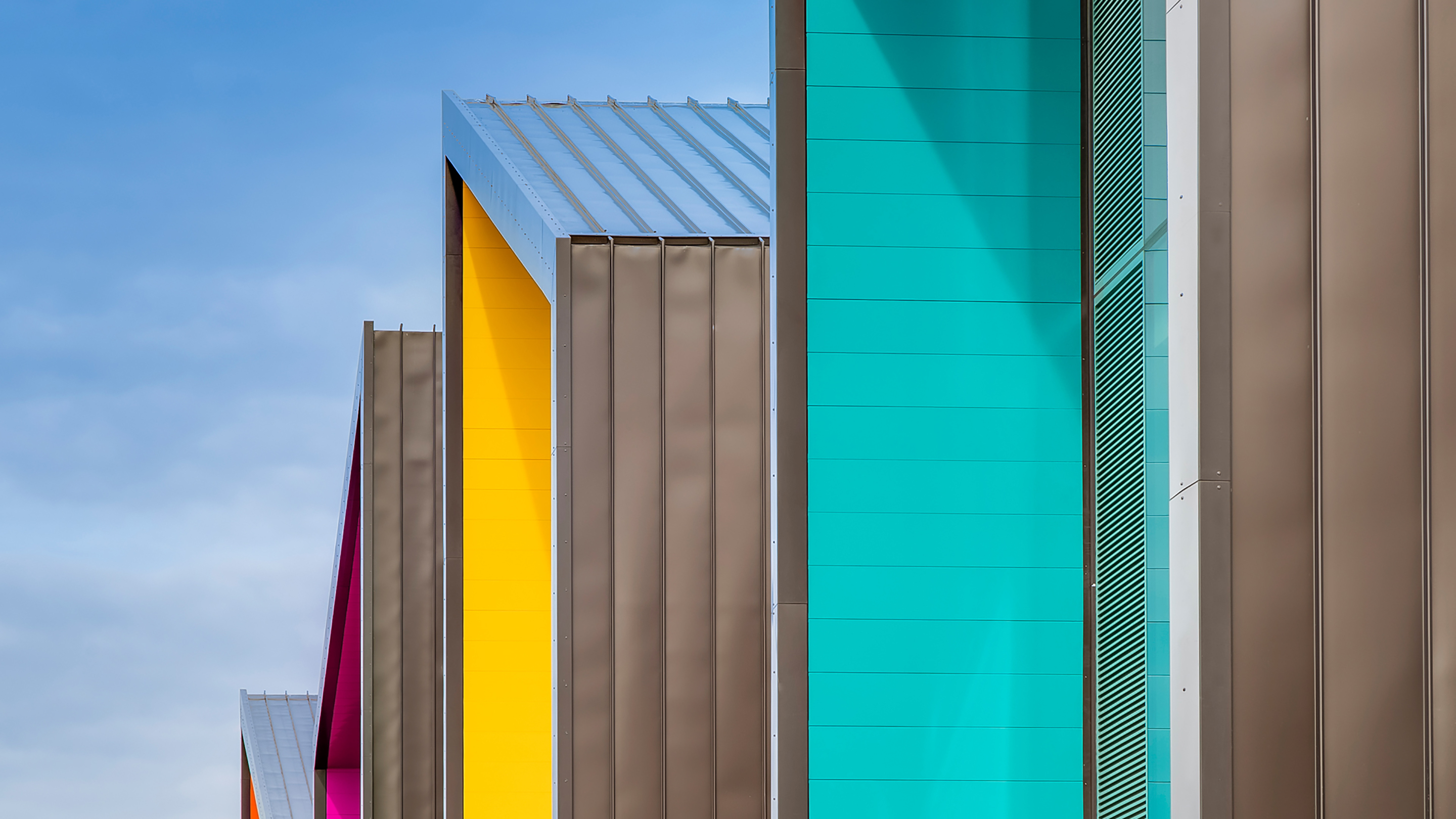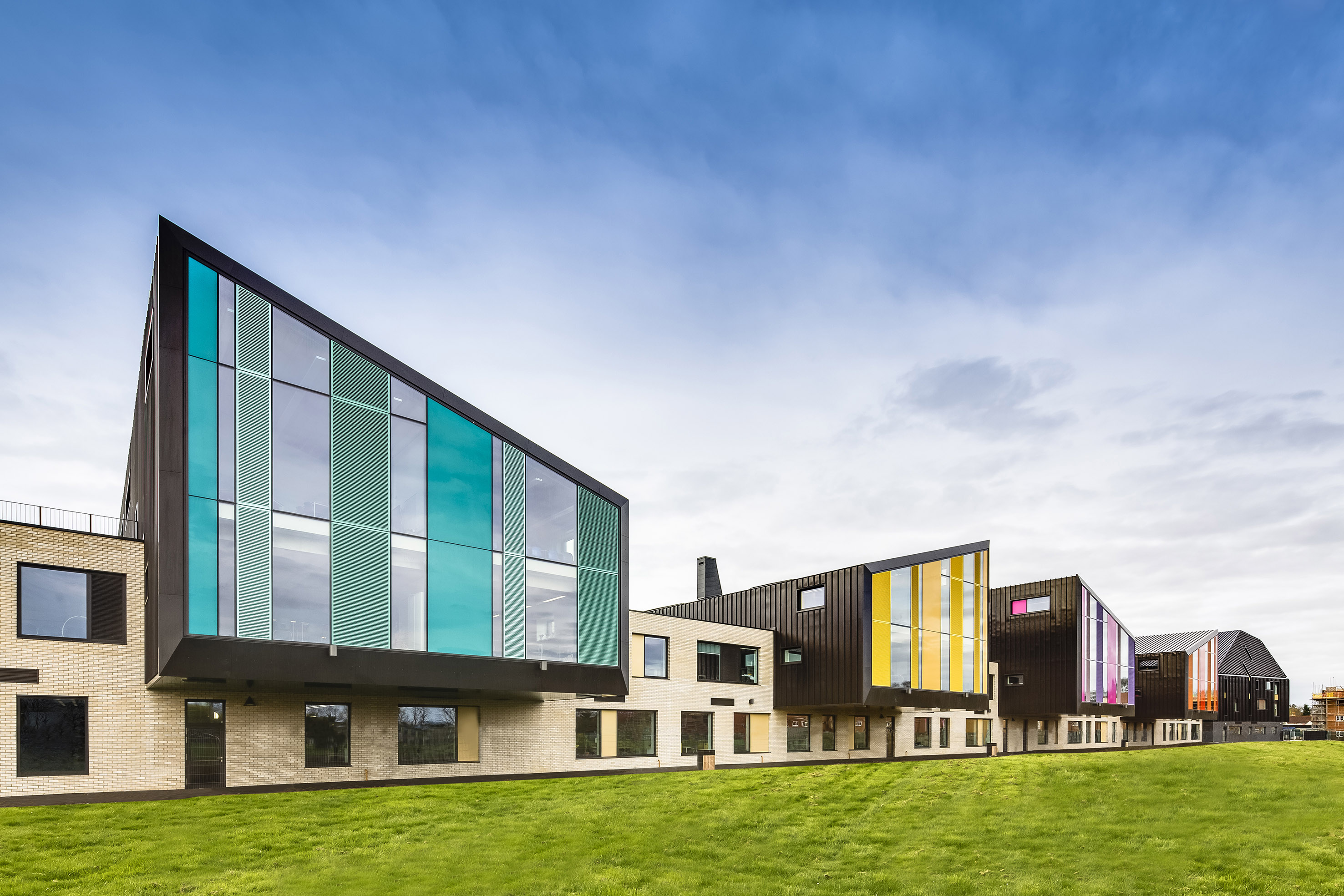 Features
The spatial arrangement promotes creativity, independent thinking and learning – breaking away from the traditional 'receiver of knowledge' mentality. A 160 meter multi-use space, coined by the students as 'the Mall' flows through the entire length of the building and is at the heart of the student experience. Open-plan breakout spaces in each House faculty block encourage & facilitate shared learning experiences.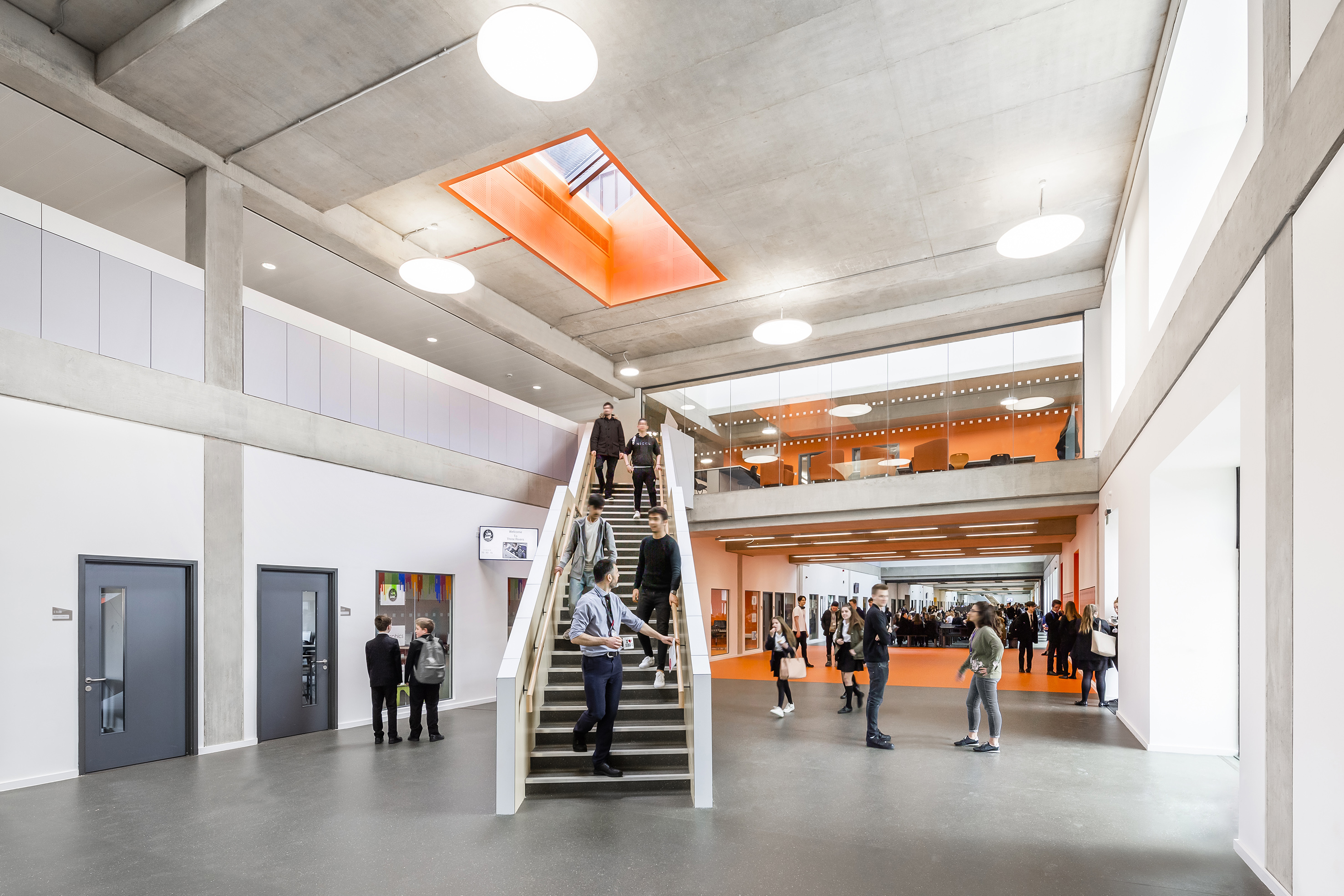 Overview
Size
15,000 sq m (161,458 sq ft) / 1,878 pupils
Let's make something extraordinary
You're looking for exceptional architecture. We're looking for exceptional projects. Let's start a conversation
Enquire