Concept
Our concept has been inspired by the "expect the unexpected" concept. Our dual-purpose Wind Turbine, offers a dynamic viewing experience; from up close high-level views of Park Avenue Skyscrapers to unobstructed northern views for the length of Park Avenue and beyond; offering a first time perspective for the public to enjoy. And there is an environmentally conscious twist; it is powered by the wind passing between the buildings towards its strategic location and as the turbine slows down the energy is captured and stored for re-use or deployment elsewhere within the city.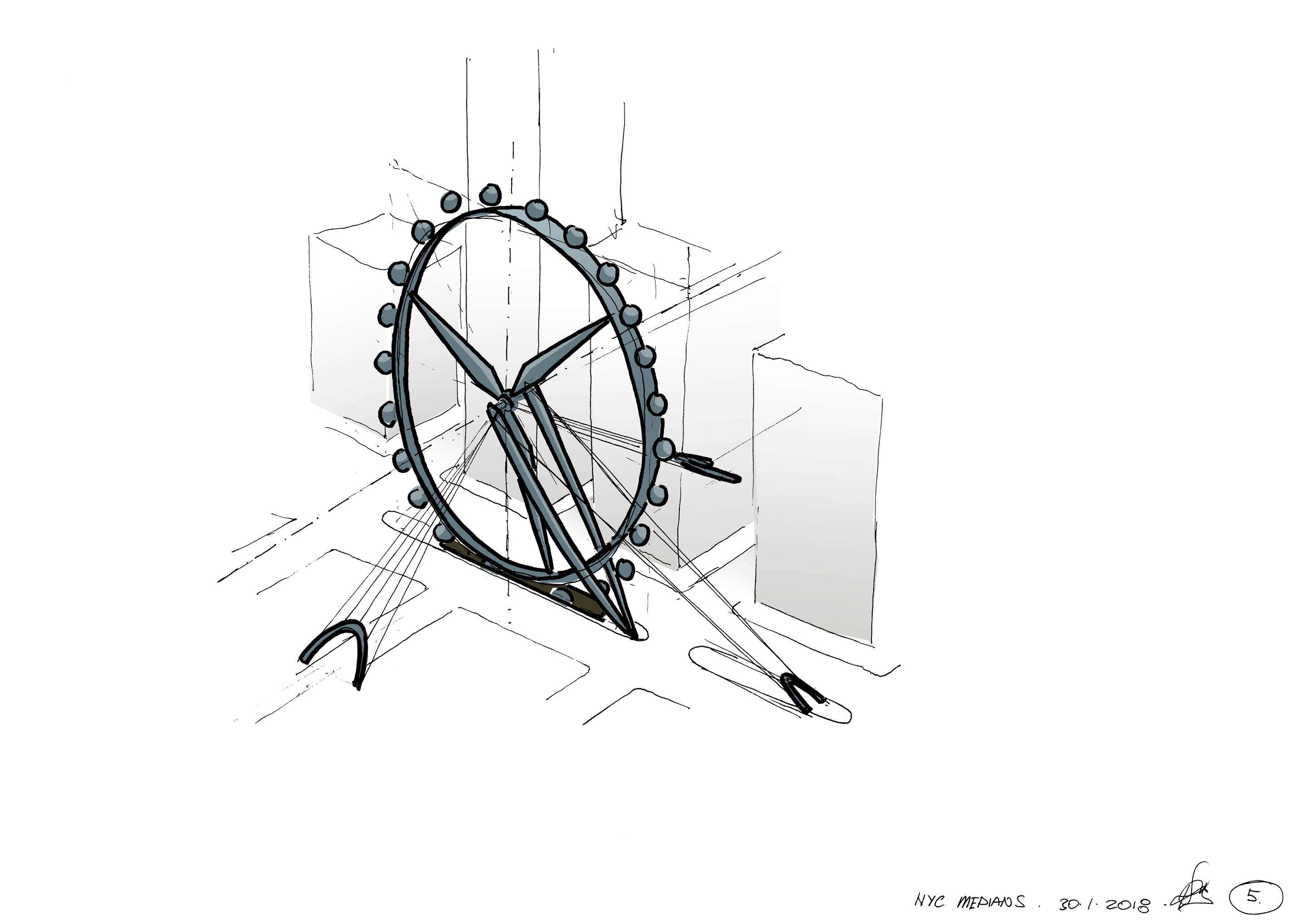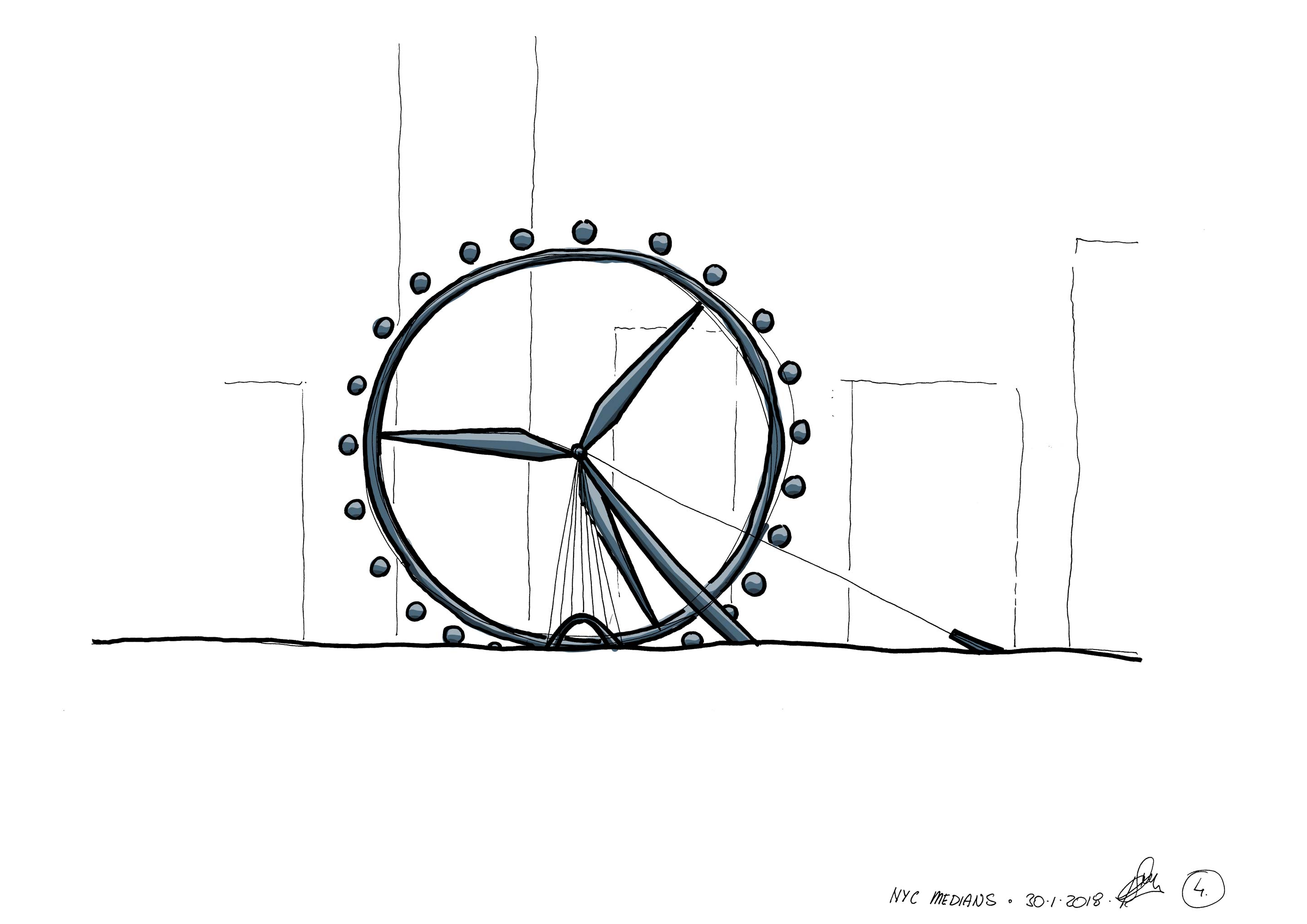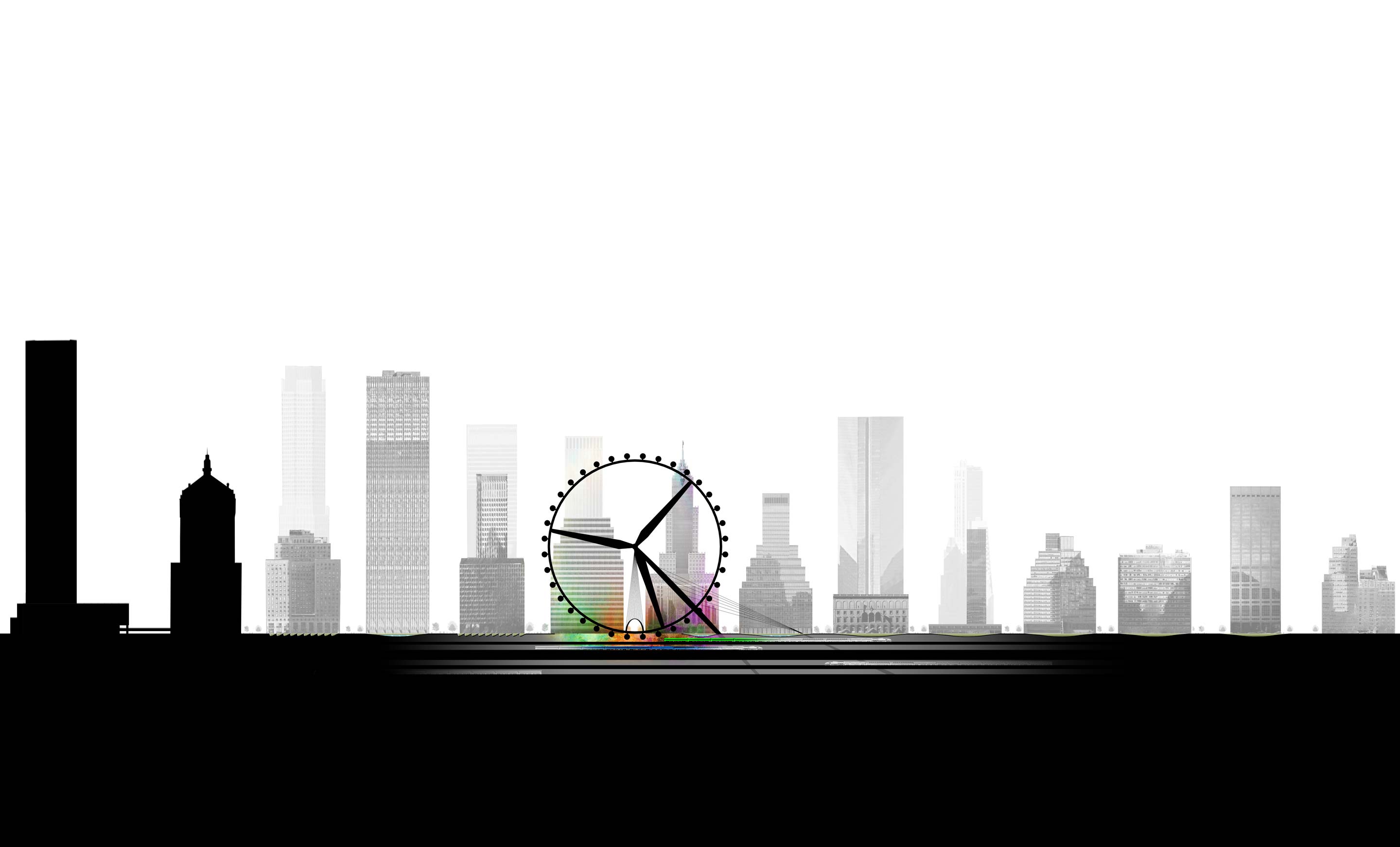 Features
The Wind Turbine offers an even more exciting underground experience. New York City's below grade infrastructure is an area that rarely gets recognition as an attraction and is never seen from this viewpoint. The bottom of the Wind Turbine's cycle whisks riders in-between passing trains and back up again, an exciting unique experience for passengers of the Turbine and the train alike.
By locating the Wind Turbine at this specific site, it broadens its uses to the corporate world, drawing tenants of the Park Avenue commercial corridor to take lunch breaks or host creative meetings within the capsules.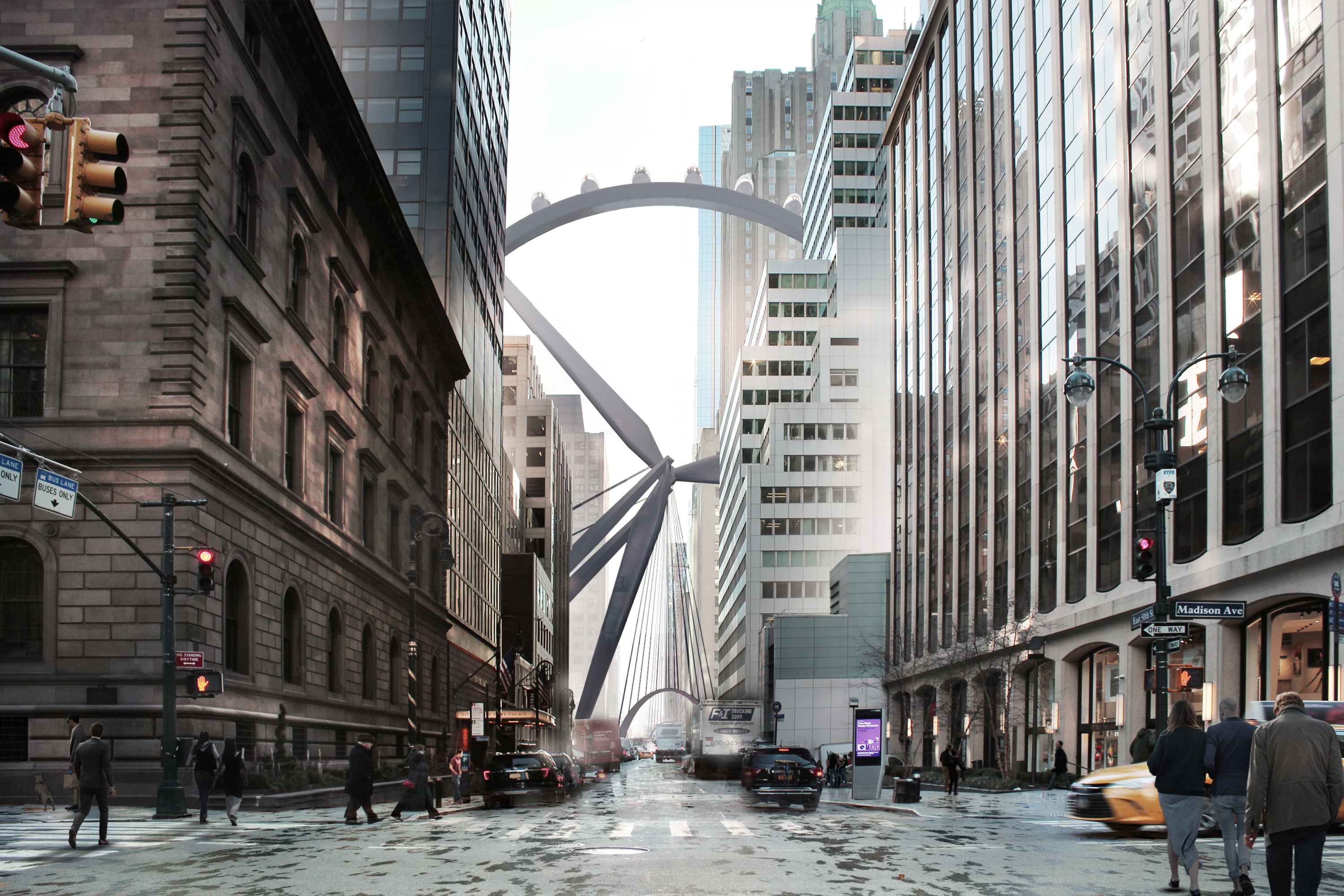 Let's make something extraordinary
You're looking for exceptional architecture. We're looking for exceptional projects. Let's start a conversation
Enquire