Lancaster University Library Extension
Lancaster
Lancaster University
The Brief
We were tasked with extending the existing Library extension across three floors of Library study space plus one floor of seminar and flexible learning space by infilling the vacant area to the south of the West Building.
Concept
The extension will connect through to the existing library areas with both open plan study spaces and specialised cellular rooms/collaboration spaces. Group study/AV enabled meeting rooms will line the perimeter between the old and new parts of the library, utilising glazed frontages to visually divide the space whilst maintaining daylight connection. The lower ground floor will provide seminar and flexible student learning, and dedicated space for student societies, opening up to a new area of amenity landscaping on Library Avenue.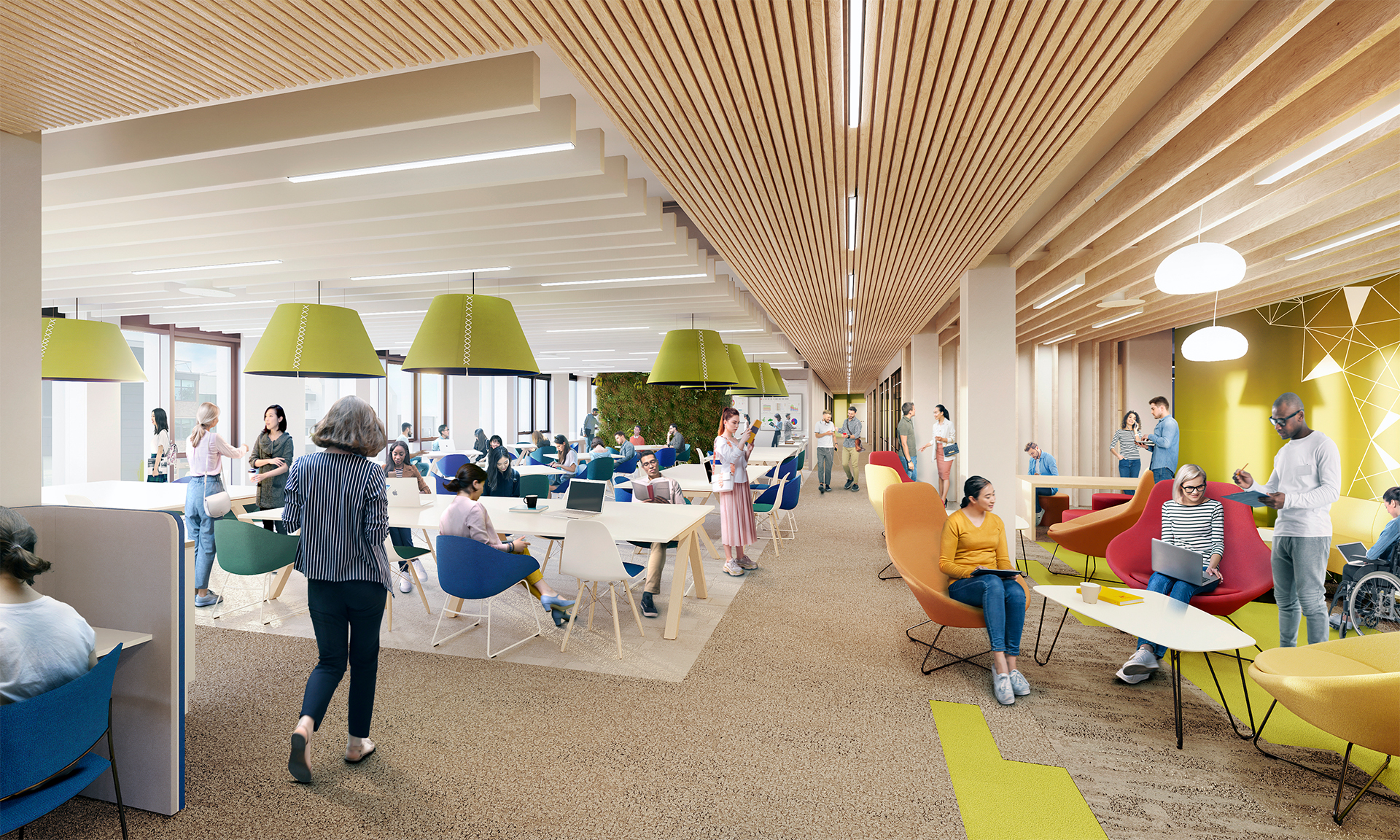 Features
Inside, soothing and complementary colour palettes will be paired with natural materials, relaxed study furniture and lighting, and accented by small areas of feature living walls. This approach builds on the University's approach to wellbeing, the inside/outside connection to the developing campus masterplan and the existing tree in the East building atrium.
Externally, a calm and subtly modulated 'collegiate style' framed cladding grid will present the new extension within its newly completed setting and will help the Library develop an enhanced brand identity within the backdrop of Library Avenue and its landscaped context.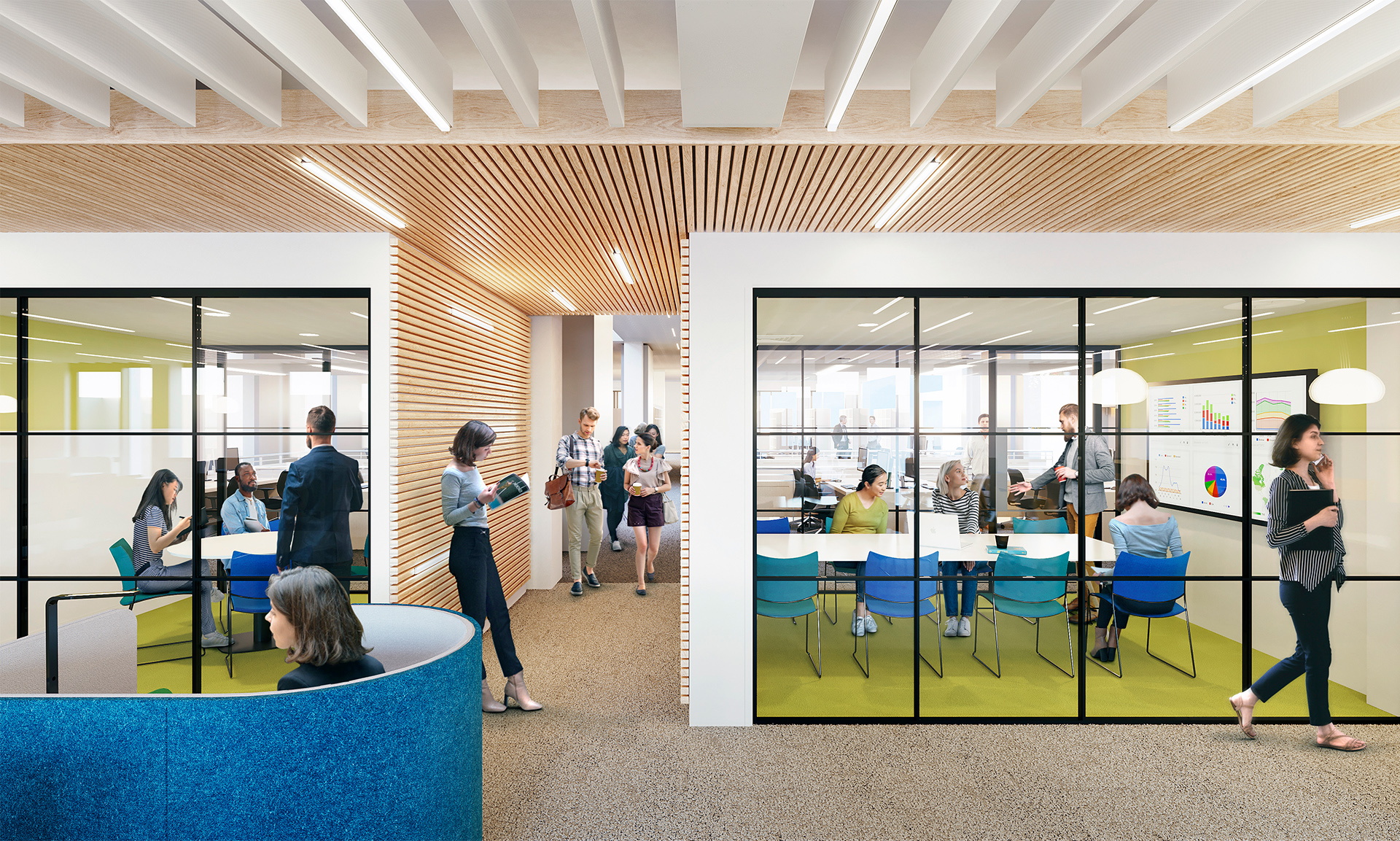 Overview
Size
2,560 sq m (27,555 sq ft)
Let's make something extraordinary
You're looking for exceptional architecture. We're looking for exceptional projects. Let's start a conversation
Enquire